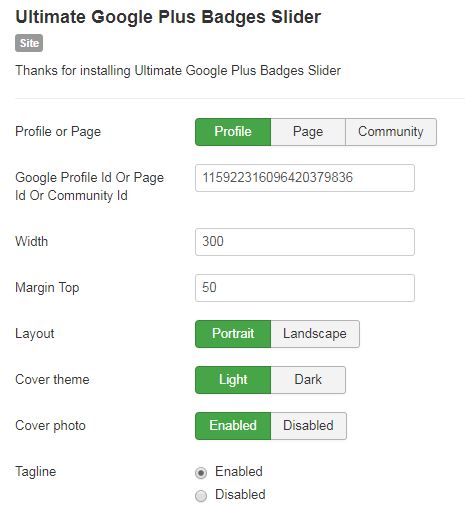 Download and Install the new Module
Choose the type of Google Plus Page you would like to display a badge for.
Insert the Google Plus ID for the selected page. If you need more information on how to grab that ID see here. 
Choose the Width in pixels.
Choose the amount of space in pixels you would like to appear above the closed slider using the Margin Top setting. This is good for staggering two or more sliders so they do not overlap eachother.
Choose whether you want a horizontal or vertical layout when the slider expands.
The Cover Theme changes the color scheme.
Choose whether you want the Badge to include the Cover Photo or not.
Choose whether to display the pages Tagline.