First Download the extension.
Then install the module : Follow link below if require :)
Installing an extension

Then go to Module Manager (Extensions>>Module Manager)
Click New
a popup will open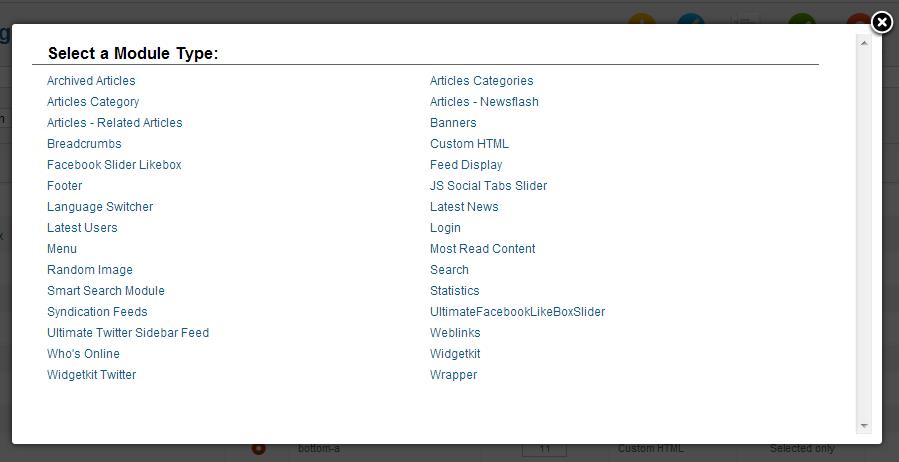 Click on that : Facebook Slider Likebox
Now Filled the Parameters
Title : Can be anything you wish
Show Title : Hide
Position : Module should be published at position before </body> closing tag. Usually it is named debug. If you do not have such position then add following code to your template in index.php file

<jdoc:include 

type

=

"modules"

 

name

=

"debug"

 />
and in file: templateDetails.xml

<position>debug</position> 



i

f you published module in any other position it should still work.
Make it published and assign on the menu you wish :)
Basic Parameters of module :
Module Class Suffix : Put you template suffix name
Load jQuery : Select No if you have already jquery loaded on site and yes if not
Page URL : Your Facebook Page URL
Example : https://www.facebook.com/Google
Others parameters are basic – Select as your desire
Once Done – Click save and clear cache if require.
That's all!